ONSITE PHYSIOTHERAPY SERVICES
TRAINING

Our Specialist Physiotherapists can offer a full range of services to improve not only your absenteeism rate, but also the well-being of all of your employees. We can provide regular clinics for injury management as well as ad-hoc services for assessment or other purposes.
Benefits:
Early invention and triage of workplace injuries
Immediate Assessment, diagnosis and treatment of injuries
Increased control over return to work procedures
Increased control over costs associated with workplace injuries
Reduced Lost Time Injuries (LTIs)
Minimise losses in productivity by maintaining employees at work
Reduced absenteeism (by not sending your injured employees off site to external providers)
Minimise workers compensation claim and premium costs
Increased employee morale
Comprehensive injury related statistics and trends are provided to allow identification of areas of high risk or injury occurrence
Open lines of communication between all key parties to keep you informed of how your employee's injuries are progressing.


Our Physiotherapists can also do much more than just assess and treat your workplace injuries. Our Physiotherapists can also conduct any of the following workplace health and safety services:
Worksite assessments
Return to work planning and advice
Injury prevention programs
Manual handling risk assessments
Manual handling training sessions
Office ergonomic assessments and training sessions
Onsite health and wellness programs
Onsite exercise programs.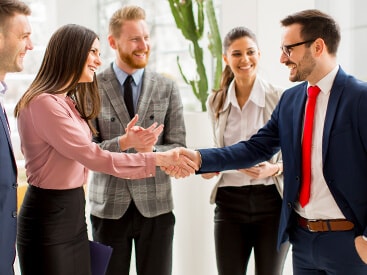 Let our professional team help you recover
Edge People Management's team of experienced injury management consultants can assist in solving the problems and overcome the barriers that may prevent an injured worker from returning to productive employment through strategic resolution practices.
"I'm so grateful to have had Sian by my side throughout the past few years. She made such a difference to my recovery with her empathy, patience, kindness and action. You are very lucky to have her on your team, as was I. Thank you."
"Thank you Paul, very very happy with all the work you did for me."
"I would like to thank Rochelle for her very professional approach. Rochelle was very efficient in every aspect of my rehabilitation, and I couldn't have asked for a nicer person. I will certainly recommend Edge if the need arises."
"Sian has been outstanding in all my dealings with her. Very calming and understanding whilst being professional and strong. I take this opportunity to sincerely thank Edge for assisting me in this process which at times was very hard for me to bear."
"I truly appreciate all Rochelle and Edge have done for me. Rochelle is very professional and always lifted my spirits when we met. Cannot thank you enough"
"Extremely happy with service provided from the very beginning till the end. Couldn't ask for a more dedicated company to assist with a recovery journey. I would have been totally lost if it wasn't for Paul. He's incredibly knowledgeable and continuously helped in every aspect and I'm very grateful. Thank you for all your hard work and help through everything."
"Paul Namovski went above and beyond in his professional services to my rehab development"